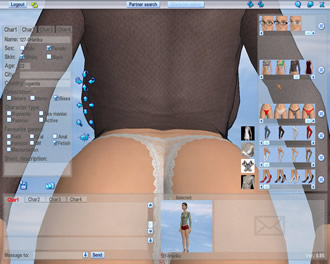 What are the services of ?

The

client provides the following services:
- You can register in the partner database.
- You can edit the shape and clothing of your virtual person, who will appear on the screen of your selected partner(s), and who will represent you in the sexual games. You can take the picture of your virtual personality and show it in the partner database.
- You can search for your partner in the database using your preferences, even your sexual preferences.
- With your partner you can enter into a private room, where only your fantasies and desires count, and where you can play erotic games, which you will see on your screen like a sex film, where the actors and the directors are you.
Which services are free?

After installing the

client you will get free services immediately. Other services need subscription.

The free services are:
- Editing your character using limited shape and clothing. Take a picture of your character for the database.
- Starting partner search with preferences.
- Trying the erotic games in the private room with the created character(s).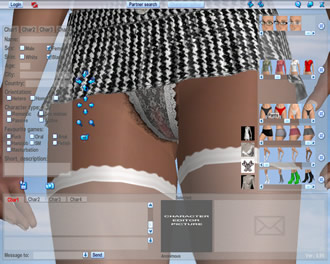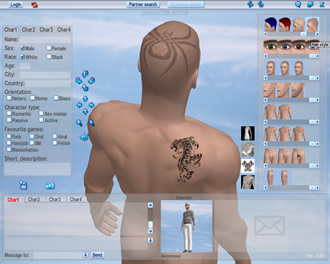 Further Free Services

Additional services:
- Registering in our partner database with more characters according to the roles you would like to play in the erotic games.
- Editing your character(s) using all available shapes and clothing.
- Playing in the private erotic room with other subscribed users, with the possibility of choosing all available erotic, sex or porn scenes.
- Using online personal chat with your partner in the private room during the erotic action.